Welcome to
Zakheos Group
Zakheos means experience in the property market, in compliance with the highest professional standards and ethical manner.
01.
History
Zakheos started as a sole practitioner providing services to the area community. Our office has grown to cover the Districts of Larnaca and Famagusta.
02.
Values & Philosophy
Zakheos is founded on the principles of accountability and equal access complying with the RICS Professional and Ethical Standards.
03.
Mission & Services
Zakheos founded the firm with a desire to help clients to get a better understanding of their issue and minimise their risks. We provide a variety of real estate services.
ZAKHEOS GROUP
AREAS OF SPECIALISATION
At Zakheos, we are aiming to provide high quality consultancy, support and results for your Real Estate issues
PROPERTY VALUATIONS
We provide a full range of property valuation services, from mortgage valuations to expert witness reports.
PROPERTY CONSULTING
We provide a range of consultancy services including developing decisions, fair wealth distribution of administered estates, tax issues, basic planning implications.
REAL ESTATE AGENCY
We have a pool of properties for sale and with our expert screening process we match the buyer's special needs.
VALUATION PRACTICE AREAS
At Zakheos we deal with all the sectors of the property market and we offer a wide range of Valuation Practice Areas.
All About Us
Testimonials & News
See what our clients say about us, we have been known for doing what we says, aiming to bring favourable results for its customers as soon as possible.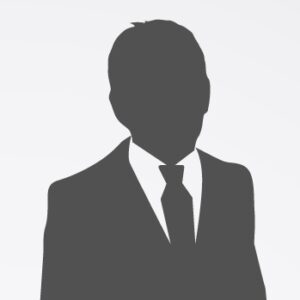 Asking for consultancy from the right people at the right time saved me money!!!
By Stelios Orphanides Fitch Ratings, one of the three main rating companies, said that Cyprus will not require support from the European Central Bankâ...
By Stelios Orphanides The amount of non-performing loans in the Cypriot banking system slumped by €703.1m in December compared to November to €26....
Our Property Team
MEET OUR TEAM
Each member of Zakheos team acts according to rules of conduct and with client care.
Assisting in property inspection and report writing.
Administrative Management from CHERNORIZETS HRABAR and a Masters in CAREER COUNSELING AND GUIDANCE
I am a surveyor engineer, assisting on real inspection and data analysis.
I am responsible for the Back Office Administration.
I am assisting on real estate inspection and data analysis.
The founder of Zakheos Group. I am a Chartered Surveyor (Member of the Royal Institution of Chartered Surveyors)...
Don't Hesitate To Ask
ENQUIRIES
Feel free to get in touch with any enquiries and one of our friendly members of staff will get back to you as soon as possible, we are here to help !
They Trust Us
Our Clients